2011年 03月 16日
We shall never give up.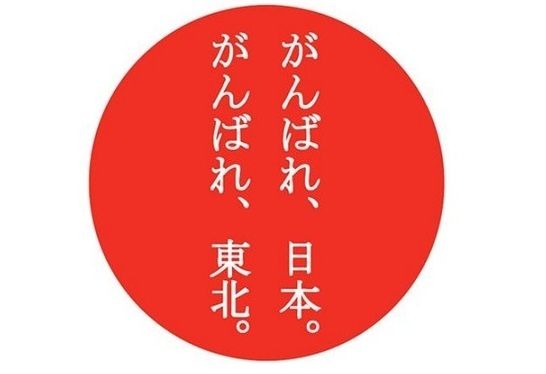 This logo was on the front page of The Independent, 13 March.
Since I'd never imagined such a direct and encouraging message would appear one
of the leading newspapers in the UK, I was so moved to tears.
I thought Japan was always kept at a distanse by many countries for some reasons. Some don't like us because we hurt a lot of innocent people in wartime, while
others hate to see our economic success, or maybe, there might be racial
discrimination. I do not know the exact reason, but somehow I thought we are
the nation destined to compensate for our wartime atrocities forever and work
hard for nothing.
So I was very surprised to see many rescuers from all over the world coming to
support us. When I found many people around the world pray for us, I was so moved.
I am deeply grateful for your kind help. I really thank you.
Now I feel we are not alone. And this feeling gives us a lot of power:
the power to fight back.
Natural disasters repeatedly hit Japan since our history started. All the time,
nature was hard on us, and we never be able to win the battle
against it.
However, we never lost our wisdom either. We know how to survive: being prepared,
patient, working togher, and uniting our hearts.
This time the worst disaster in our history challanges us. We never thought
such a big earthquake, tsunami and fear of destroyed Power Plants
would happen.
We didn't prepare for this, but yes, people in snowy Tohoku area are very,
very patient. I believe that they would survive.
Your support gave us a lot of power. Thank you for your encouragement,
prayers, heartwarming messages. I am now ready to work for saving
people in Tohoku area.
Our hearts are always with you. Yes, we shall never give up!